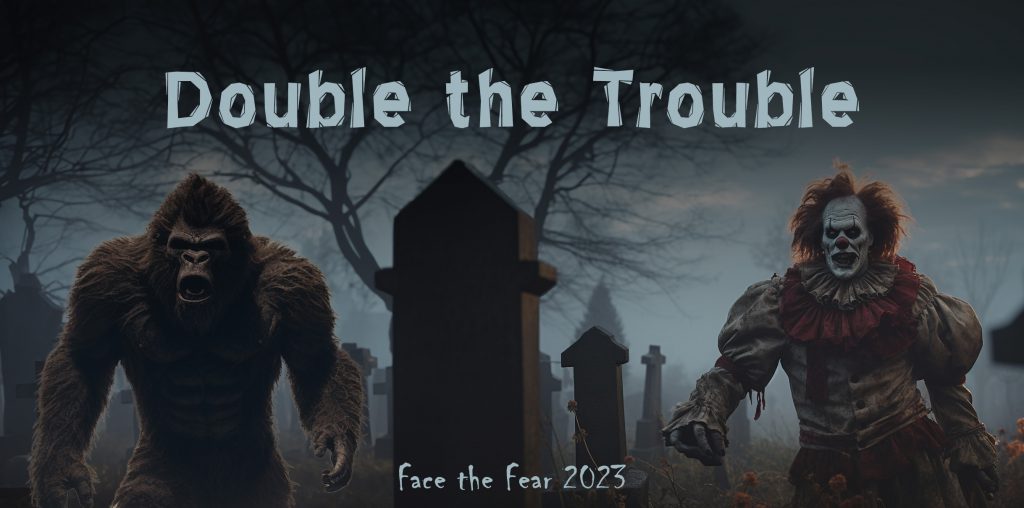 2023 Dates & Times:
October  20, 21, 27 & 28
(Friday & Saturday both weekends)
8-11pm
Admission:
Adult:
Single Attraction: $20 per person
"Double Trouble" Ticket (both attractions): $30 per person
Children (age 10 & under)
Single Attraction: $12 per person
"Double Trouble" Ticket (both attractions): $20 per person
Cash and debit/credit accepted
Tickets CANNOT be ordered on line
They only offered onsite and are first come, first served
Box office open at 7:30
Location:
The campus of The Church @ 434
817 E. State Road 434
Winter Springs, FL 32708
(407) 324-0203
Storyline:
Face the Fear 2023
Double the scares
Double the terror
Double the fear
Double the trouble
Not just one but two fear experiences for guests to choose from
Perhaps you are brave enough to face one of them
But you also might be daring enough to double the trouble and face both of them
The choice is yours!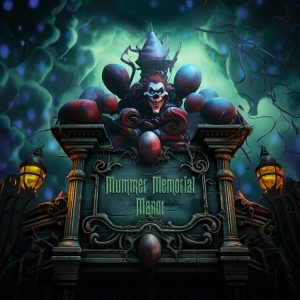 The Mummer* Memorial Manor
You are invited to explore the never before seen gardens that are connected to the Mummer Memorial Manor.
This gathering place for mummers from all over the world will give guests a chance to see for the very first time ever what is the final resting place for many mummers.
Each area of the gardens is uniquely designed to capture the essence and the underappreciated skill set possessed by each mummer.
The gardens are not usually opened because most of the people who have explored them refuse to stay very long. Those that do stay have disappeared. Those that have managed to survive refuse to talk about what they have experienced, it has changed them forever.
Are you ready to see what you can find? Remember – no matter what you see or experience – mums the word!
*a mummer (defined) "a comic entertainer, one who will often wear a colorful costume, one who hides their identity behind exaggerated makeup. AKA – a clown"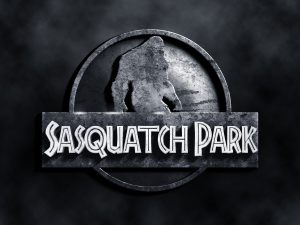 Sasquatch Park
The dream to build an immersive experience where man could interact with Bigfoot and other cryptic creatures in their natural environment was the vision of Dr. Ron Hamilton. The wealthy tycoon devoted considerable time, resources, and energy to creating this attraction that would not only prove that these creatures, once only believed to be mythological, were real but could be controlled and could live in harmony with the world beyond the forests.
Sasquatch Park was opened for one day and one day only. It was immediately closed because Hamilton's dream became a horrible nightmare. The legendary park and whether or not it exists has been the fodder of conspiracy theorists for many years. However, recent explorers have found the remains of the park and so much more. They have done their best to reveal what happened behind the closed walls of Sasquatch Park and now – you can see for yourself. What about it? Will you be like Hamilton and take your shot?
Welcome to Sasquatch Park
See What You Missed at Face the Fear Last Year