SILENCE
The more you scream the easier they will find YOU !
Are you ready to take the dark journey into SILENCE ?
 A strange discovery has led to the most frightening trip you will ever take
Get ready to face your fear once again in this terrifying, outdoor, immersive experience.
Be quiet, don't make sound, because if you do – They will find you…
2021 Dates & Times:
October  22, 23, 29 & 30
(Friday & Saturday both weekends)
8-11pm
Admission:
$13.00 per adult
$6.00 per child (10 and under)
Cash and debit/credit accepted
Tickets CANNOT be ordered on line
They only offered onsite and are first come, first served
Box office open at 7:30
Location:
The campus of The Church @ 434
817 E. State Road 434
Winter Springs, FL 32708
(407) 324-0203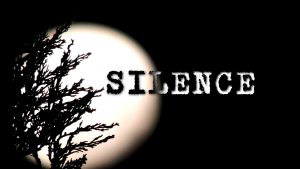 Storyline:
SILENCE
Coming Soon!